The plan for this morning was to head north and visit Dale at
Red Eagle Avionics
. I wanted to work through the estimate they sent via email and discuss a few options for my plane. The weather was looking good and I decided I would pick up flight following for the north leg. There is a TFR scheduled for VP Biden but that will be around 2:30 and I'll be back at OXB by then.
RT 90 Bridge into OCMD
I had turned the heaters on for 08Romeo last night early this morning around 3:30am. I had to let the dog out and it seems I can't make it through the night either if I drink a few bottles of water. Ziva and I were both good to go. Mary was not feeling good so she took a pass on heading north so I was up and headed to OXB on my own.
The winds were picking up but were pretty much down three-two. I launched for Wilmington and enjoyed the morning view. I did miss sunrise but it still looked beautiful looking to the east south east over the RT 90 bridge into Ocean City.
I made my call to Dover, 14 south of Waterloo VOR 3000 level, request flight following. I picked up a squawk code and they identified me. I like when they say identified as reported. The head winds were really kicking and my speeds were down to 103 knots and dropping as low as 93knots. One can only hope the Gods of wind will make nice on my return trip south.
Dover dropped me and offered the Philly approach frequency if I wanted to try and continue with flight following. I thanked him for his service and switched over to Wilmington's tower. I already had the ATIS report so I contacted the tower at ten miles south. I was directed to enter a left base for two-seven, report 2 miles. I acknowledged and continued in, starting my descent for pattern altitude. As I flew up the Delaware River I was cleared to land two-seven disregard the reporting point. Again, I acknowledged.
I made a squeaker of a landing, I didn't hear stall horn but I rolled it on and held off the nose. I taxied for Red Eagle and shut down as Vince walked through the gate. It was so good to see Vince! It's been forever, or so it seems, I really miss flying with him.
We walked into Red Eagle and sat down with Joanne to discuss my estimates. Dale came in and we went back and forth about a few different products. The least expensive route would be to swap out my Garmin 327 for a 330ES, ADS-B out good to go. Then for ADS-B in I would need a Stratus 2 and also add a FlightStream 210 so I can update/crossfill from ForeFlight to my Garmin 530W. The 330 installed would be @4.4k, add the Stratus 2S and that's another $900 and the FlightStream 210 at $1000 plus install.
FlightLess 210
Let me first say I really didn't want to go Stratus because I don't want to have anything that I will have to charge or locate in my view again.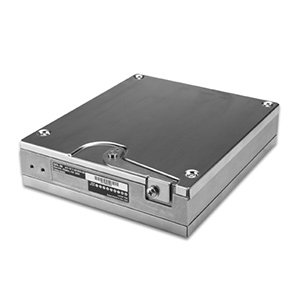 I was on the fence between two units, the GDL84 and the GDL88. The GDL 84 costs less ($3900 + install) and comes with the FlightStream 210. The one thing it would need is an additional antenna and coax run for the ADS-B in portion. After reviewing the parts and additional labor it would be more than the GDL88. Add in the two coupons Garmin has available ($200 and $250) I went with the GDL88, FlightStream 210. The GDL 88 comes with an antenna to replace the current transponder antenna.
Now I wait for the first available date in October for the install and my IFR cert to be renewed.
Vince and I headed out for lunch at the Flying Machine Cafe'(KMQS). The ramp was very busy today with jets coming and going. We even got to see

The United States Army Parachute Team, nicknamed and commonly known as the Golden Knights! The twin Otter they used landed and taxied in while we sat and had lunch.
Looking at the wx heading south between Dover and Ocean City
With full tummys we headed back out to 08Romeo. I doubled checked the fuel order and sumped the tanks, we were good to go. I launched off runway two-nine and pointed south for Wilmington. I transferred control to Vince and he was back to standards flying us to the pattern for three-two at ILG. I rolled another one on smooth as could be and taxied full length to depart at Kilo 6. The tower said continue taxi, right turn Kilo 6. I had Vince make sure he stated 'cleared to cross 9-27, right turn Kilo 6. He did and there was no response from the tower. I thought any crossing had to be in the directions as standard phraseology?



I shut down on the ramp so Vince could unload his cameras and monster lense. It was great to catch up and I'm sure we'll get more air time soon. Vince has grown into quite the young man, I'm sure his Mother is very proud.
I decided to file for the return trip to Ocean City. I was looking at the Duats Mid-Atlantic and I thought I would be passing through rain. Wilmington ground released me and off I went climbing to the south. The tail winds were indeed behind me and giving me that payback push. Philly cleared me to four thousand and handed me off to Dover. Dover road along for a bit then turned me direct OXB and handed me off to Potomac Approach.

Dover AFB

KGED- Delaware Coastal Airport

I cancelled in the air maybe 8 miles out and headed in on the Unicom listening for traffic. Winds had changed from 330 at 7 to winds calm so I decided on a straight in for runway one-four. Another greaser landing and I'm back on home pavement. I get 08Romeo pushed in the hangar, swap the car around and plug in the pre-heats in case I need to turn them on for the Sunday Fly-in to KMFV, Accomack County Airport in Melfa, VA.
RT 90 into Ocean City, this view heading south to OXB